Our Team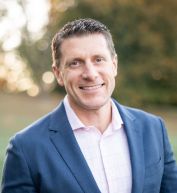 Dr. Eric W. Miller 🇺🇸
Managing Director & Founder
Eric founded Marsh Creek Social Works to pursue happiness for all, by connecting people, organizations, and purpose. Eric is a strategic management expert with over two decades of strategy design, development, and implementation experience in both government and the social sector.
Prior to working with Arabella Advisors as an executive advisor to the CEO/COO, Eric served as the chief strategy architect for the Department of Defense's efforts to receive US service member remains from North Korea, and as the lead strategic planner for the US intelligence community's response to both BREXIT and the 2016 presidential nomination briefing process.
Eric is a certified nonprofit consultant (CNC), and both presents and publishes social sector evidence-based research. Eric is currently serving as the board president for a Virginia-based nonprofit and as a communications advisor for a Canadian nonprofit focused on social economy research.
Eric is also an adjunct professor at both the George Mason University School of Business and the National Intelligence University, teaching courses on strategy, management, and global business economics. Eric's doctoral and post-doctoral studies examined scaling social impact within social enterprises and nonprofit organizations. In addition, Eric earned an MBA, a master's in strategic intelligence, and a master's in financial planning.